---
Christ United is making giving easy. Thank you for supporting us through the summer and helping us continue the mission while you are here and away! Gifts of any amount make a difference in the life of our church and the lives of those we serve. One-time or ongoing gifts may be scheduled online using the methods below.
To learn about Christ United's missions and programs you are supporting through your giving, please visit the Serving Others page.
---
Ways to Give Securely Online:
ACH Bank Draft
1. Give online from your checking account via
MyCUMC
under "Online Giving".
2. Designate Christ United Methodist Church as your payee from the "Online Bill Pay" option with your bank.
Please use the following mailing address:
    Christ United Methodist Church
    3101 Coit Rd.
    Plano, TX 75075
    (972) 596-4303
Credit Card
Pay by Credit Card through PayPal by clicking on image below: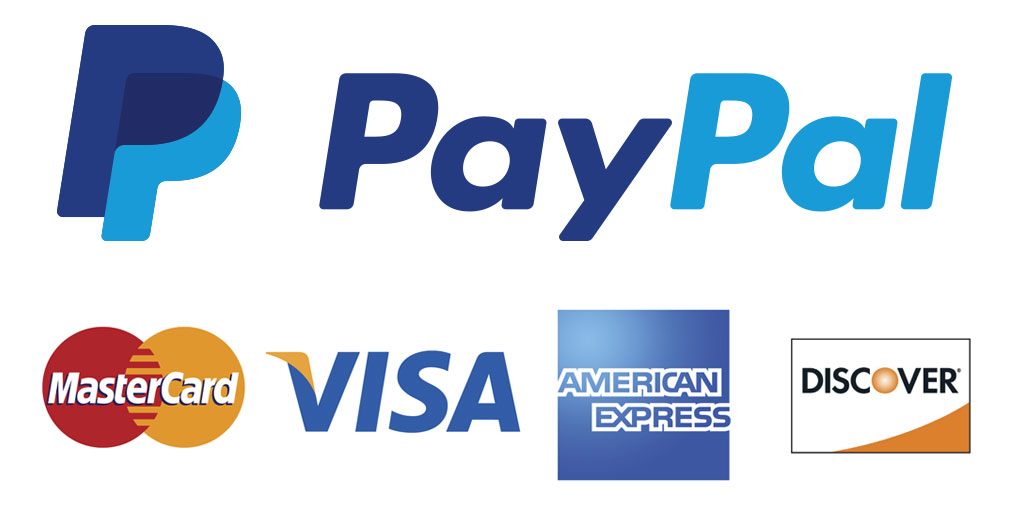 *Please consider adding an additional 2.5% to your donation to help cover fees incurred through the credit card companies.
A Note about Giving with Credit Cards: Credit cards are a convenient tool to use for payments.  Many people use them instead of checks or cash, and then pay off the balance in full each month.  However, we strongly discourage those who have ongoing credit card debt from exercising this option.
Stock Transfer
Christ United Methodist Church offers the option to donate through the transfer of stock. Stock may be the best asset for you to give to Christ United in light of certain tax advantages. If you give appreciated stock that you have held for at least one year and a day, you can deduct the full, fair market value. By giving appreciated stock to the church, you avoid paying capital gains tax as well as ordinary income tax, and Christ United can sell the stock tax-free.
If you wish to give stock gifts to Christ United by electronic transfer, please follow the procedures outlined below:
Contact your financial institution/brokerage firm and inform them that you wish to give a stock gift to your church. Your institution will most likely ask that you submit the request in writing.
Provide this information sheet to your broker, or direct your broker to transfer the shares of stock to the CUMC Account at Prospera Financial, Account # 3425-2961 DTC #0141.  Our broker is Charles Evans, who can be reached at (972) 897-1313.
Email Brenda Dunai, Christ United's Financial Director, with the following information or your broker may send a letter addressed to Brenda Dunai, Christ United Methodist Church, 3101 Coit Rd, Plano, TX 75075:
•  Date you initiated the stock transfer with your broker
•  Name of stock you will be transferring
•  Number of shares of stock you will be transferring
•  Where you would like the funds be applied (for example, general budget or building fund)
It is important to communicate with Brenda Dunai because Christ United will receive a record of the stock receipt and sale from Wells Fargo Advisors, but the record will not state your (the donor's) name. Christ United will need to know that you donated the stock in order to issue a letter for tax purposes.
Additional Information:
1.  The letter Christ United sends you will be an acknowledgement of the stock gift received (name of stock, shares given, and date) and can be used as documentation for tax purposes. Since stock is a non-cash donation, the IRS does not allow churches to state the amount the stock was worth.
2.  The fair market value of the stock shares for your tax purposes should be calculated as the average price between the highest and lowest quoted selling prices on the valuation date – or the date that Wells Fargo Advisors received the stock.
3.  Especially at year-end, it is important to know that the arrival of the stock transfer at Wells Fargo Advisors is the event which determines the date of the gift, not the day you contact your broker with instructions to transfer the stock. Please allow ample time for transactions to be completed.
4.  For a number of reasons, it is important to consult your tax advisor when making a non-cash gift. These include limits on deductible amounts, your need to record the fair market value of the stock on the day of transfer for tax purposes, and since you may need to fill out IRS Form 8283 if the gift is valued at more than $500.
If you have any further questions, please call Christ United's Financial Director Brenda Dunai at (972) 596-4303 x 285.
---